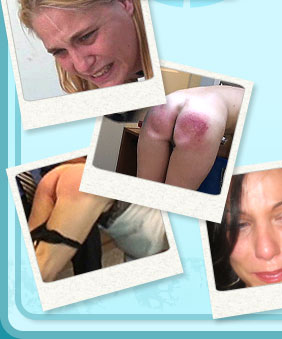 Your Search Returned
1085
Results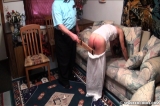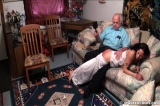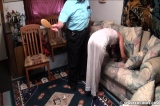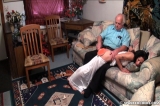 Daija: Paddled!
Daija gets a good long dose of three different paddles: hairbrush, ping-pong and old fashioned wood. Looks painful!
Updated: Mon. Mar. 26, 2018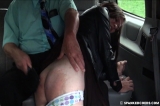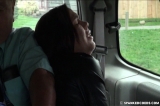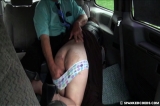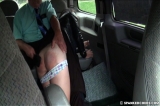 Sadie: Getting Green
Sadie learns an important lesson about conservation. The Headmaster drives home the lesson with an impromptu OTK hair brush spanking in the Academy van. Let's hope that van is a hybrid!
Updated: Fri. Mar. 23, 2018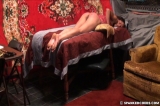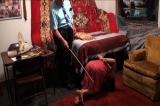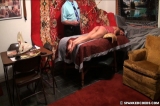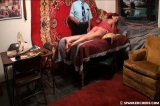 Daija: Caned!
Daija is given a very painful caning when the girl she has scheduled does not show up.
Updated: Wed. Mar. 21, 2018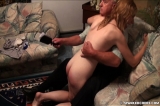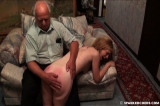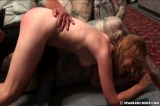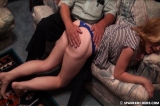 Mila: Just Because Spanking
The Headmaster punishes Mila 'just because'. He begins with her OTK and his hand on her bare bottom. She is then ordered to strip completely naked. He holds her in a tight embrace while continuing to spank her with hand and then hair brush. Pretty young Mila is lovingly reduced to tears.
Updated: Mon. Mar. 19, 2018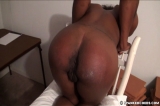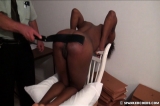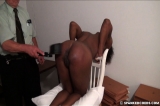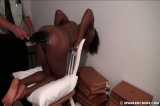 Yvonne: Hard Naked Strapping
Nubian Princess Yvonne is placed, naked, on her knees on a chair for a hard exposed strapping by Headmaster Ken.
Updated: Fri. Mar. 16, 2018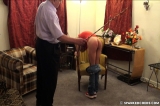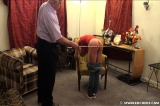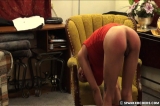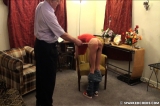 Daija: Caning
Daija is caned by the Headmaster to remind her to keep the van clean.
Updated: Wed. Mar. 14, 2018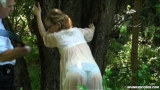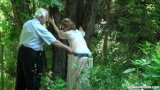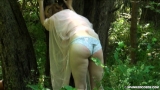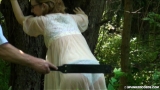 Mila: Like a Babe in the Woods
Mila is spanked beneath old growth oak not far from Nottingham. (Shot quickly before the Sheriff chased them off.)
Updated: Mon. Mar. 12, 2018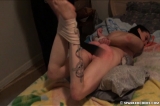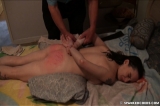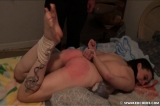 Candice: Bound and Strapped
Clarice, still sore and wet from her bathroom punishment, is led into her bedroom by the Headmaster. She is made to lay on the bed, naked, with her wrist bound behind her back and her bottom propped on pillows. The Headmaster then straps her already very red bottom with a heavy leather strap.
Updated: Fri. Mar. 09, 2018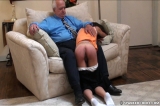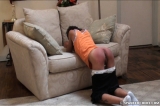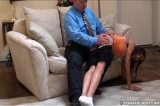 Daija: Not Cleaning the Car
Daija was supposed to clean out the Academy van. She failed in this simple task. The Headmaster punishes her with an OTK Hand-spanking on her bare bottom.
Updated: Wed. Mar. 07, 2018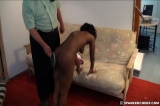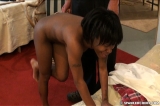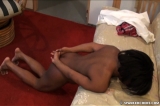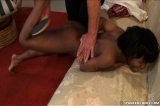 Brooke: Naked Ping Pong Paddle Punishment
Troublesome young Brooke is made to strip naked for her ping pong paddle spanking. When she fights and struggles against her punishment, she winds up in the doghouse.
Updated: Mon. Mar. 05, 2018
© Alpine Entertainment Group Inc. 2009